Regular price
Sale price
$35.60 USD
Unit price
per
Sale
Sold out
Share
Growing Difficulty Level: Hard 
Life Cycle: Annual or Perennial 
Planting Season: Fall (in the South) or Spring (in cooler climates)
Plant Height: 12-20 inches 
Light Requirement: Full Sun
Plant Spacing: 4-9 inches
Planting Depth: Top of corm 0.5-1 inches below the surface
Corm Size: 5-7cm in most cases. Some corms are size 4-5com (we get the largest corms possible which produce the largest, most beautiful blooms)
Hardiness Level: 20 degrees Fahrenheit 
Growing Info: 
These beauties are next level for a reason. They are beautiful, fragrant, and absolutely worth the work. They do require a bit of extra work in the cold months of the year. 
I grow in Zone 7, West Texas. This area doesn't get extremely cold so we plant ranunculus corms in the fall. They also require a good amount of cold so that they can get established well. That being said, if it gets below 20 degrees, you might be interested in covering them with a frost cloth. We plant them directly in our high tunnels, but you can manage with a frost cloth or two, or put them in a pot that you can roll into your garage should it get really cold. If you plant them in the Spring, your plants will not be as productive. Message me if you're nervous about anything and I will be happy to ease your nerves or advise you in another direction. 
I will also be posting a YouTube video explaining growing anemones and ranunculus in length. 
Corms will be ready to ship/deliver/pickup within 1-2 business days of order. Even same day in some cases. 
View full details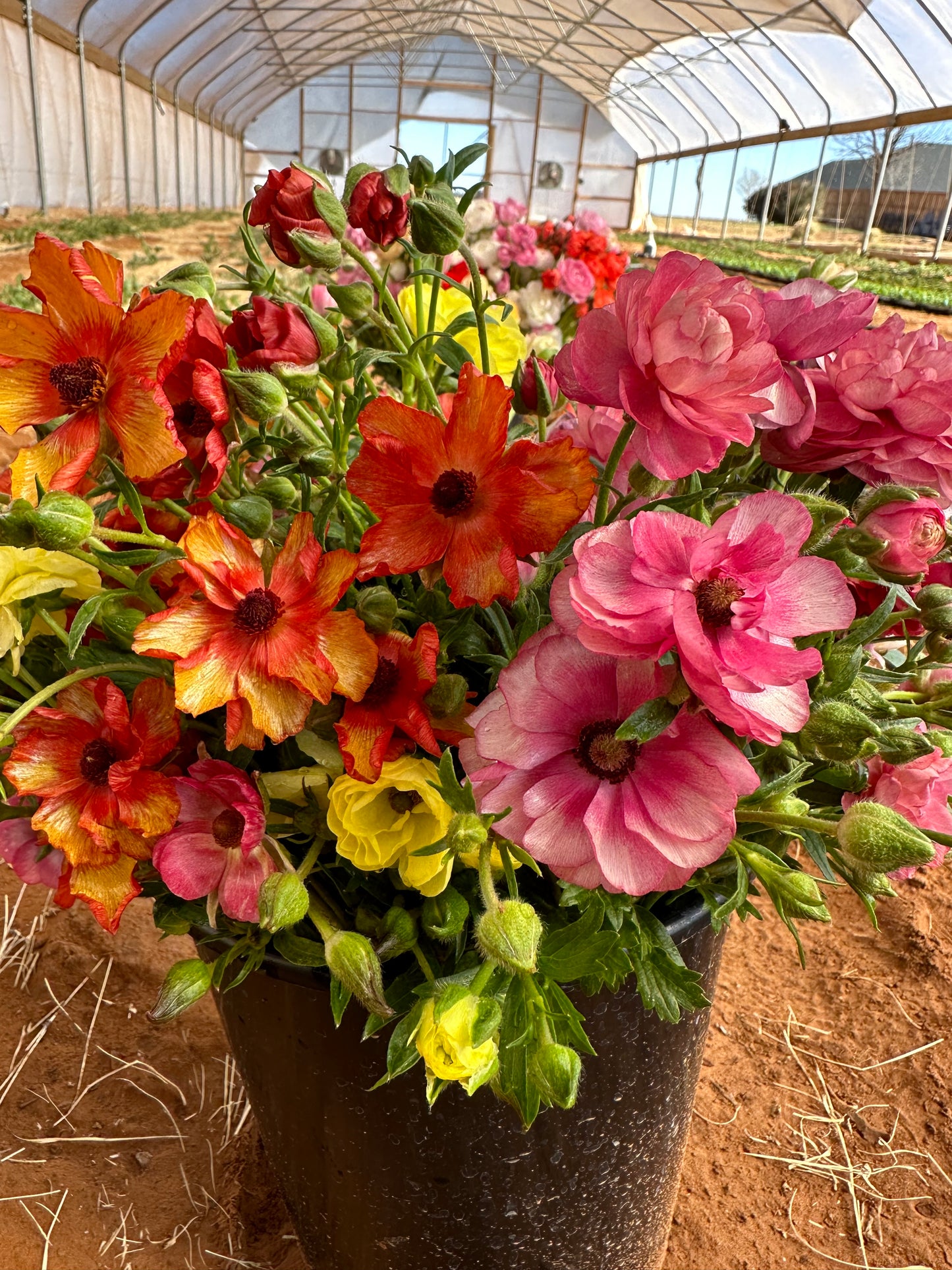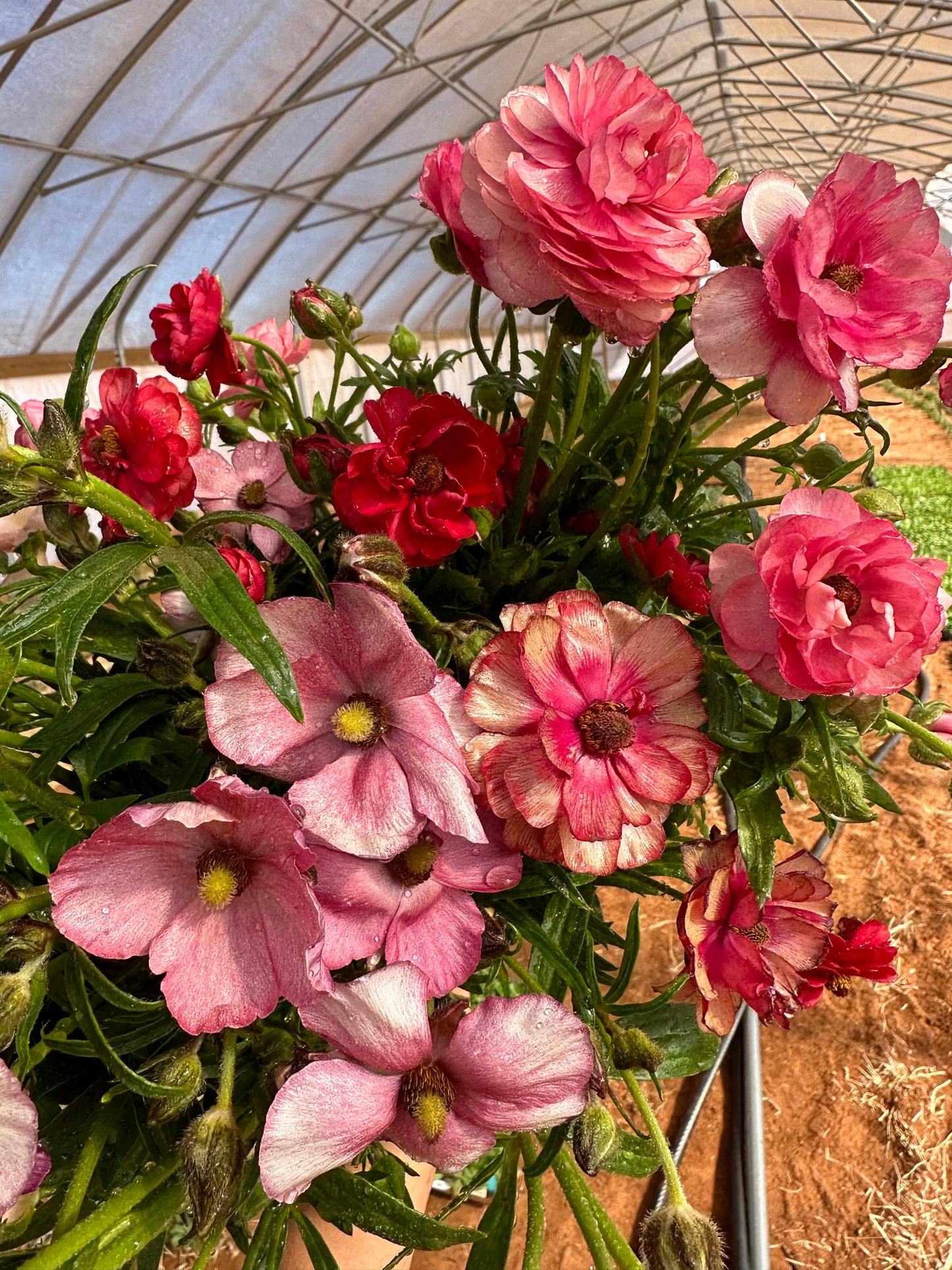 Shipping

We offer pickup and delivery on all purchases, with shipping only being offered on all purchases not containing flowers.

Please include in your order note what day you would like your items delivered. All flower orders must be submitted by 8am Central Time for same-day-delivery.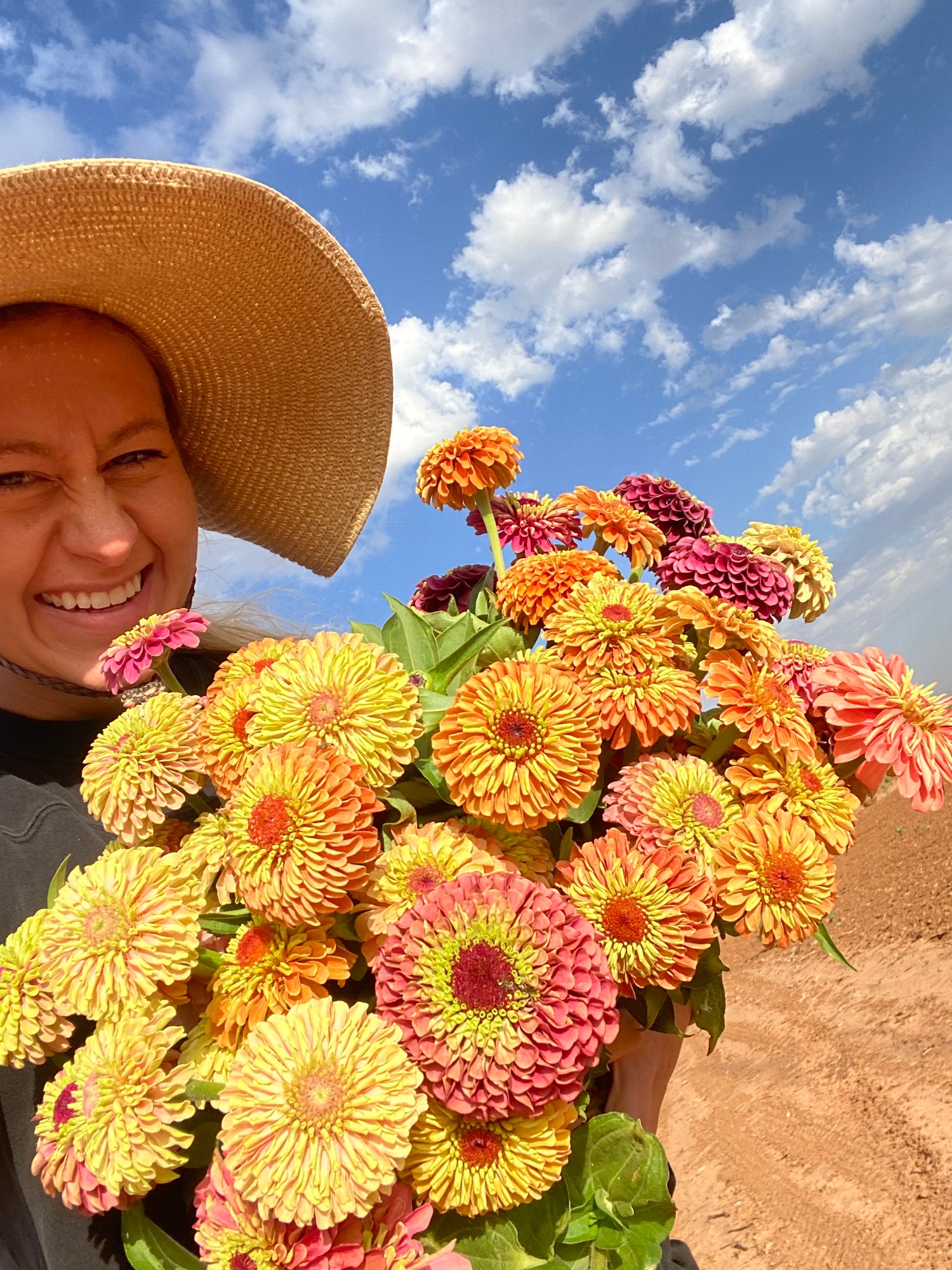 Thank you!
Before you even get to check out, we just want to say thank you so much for the love and support you are showing to us. This is a family farm that would not be able to function without YOU! We hope you love your flowers/new item(s)!