Regular price
Sale price
$35.00 USD
Unit price
per
Sale
Sold out
Share
You-Picks are available on Tuesdays and Fridays from 6-9pm (and some other specials dates). Instead of having to select an exact date, you can just get a ticket now for whenever you're able to come! 😊 If you are wondering about our schedule, visit the Calendar tab under the Farm Event's tab. 

Would you like to walk through rows of flowers? Maybe you'd like to visit a magical world, tip-toe through the flowers, and see a lot of beauty on the plains of West Texas? Well it doesn't get more magical than this! 
Come out to the farm on one of our You-Pick nights or mornings and enjoy a good ole-fashioned West Texas sunset while cutting your favorite flowers from our farm. We will have the clippers and a jar of fresh water ready for you. :) So what all do we have available?? Here's some of the things you can do at the farm:
🌅 Cut flowers
🌅 Get permanent jewelry on Tuesday and Friday evenings
🌅 Love on bunnies, little dogs, and big dogs
🌅 Sit around the campfire
🌅 Roast hot dogs or s'mores
🌅 Explore the farm
Location: 
3576 Hummingbird Rd
Levelland, Tx 79336 
INFO ABOUT PHOTOS: We absolutely love how many pictures are taken at our You-Picks and are huge cheerleaders for you to take them. In fact, we love to take them for you with your phones. Here's the thing: we have worked really hard on the farm and it is very beautiful. If you would like to bring a professional camera or your own professional photographer out to our farm, we ask that you pay $75 an hour to take photos. Use your phone, and it's free, but if they are professional grade, it does cost. 
If you are interested in professional photos, but do not have a photographer, we happen to have one on hand. :) Message or call me at (806) 789-9133 to find out more information. 


ANIMAL POLICY: We love animals and I'm sure we would love yours, but we have so many. We ask that you not bring your animals for the safety of ours and yours.  ❤️

Note: Smoking, drugs, and alcohol are not allowed on premises. ❤️
View full details
Shipping

We offer pickup and delivery on all purchases, with shipping only being offered on all purchases not containing flowers.

Please include in your order note what day you would like your items delivered. All flower orders must be submitted by 8am Central Time for same-day-delivery.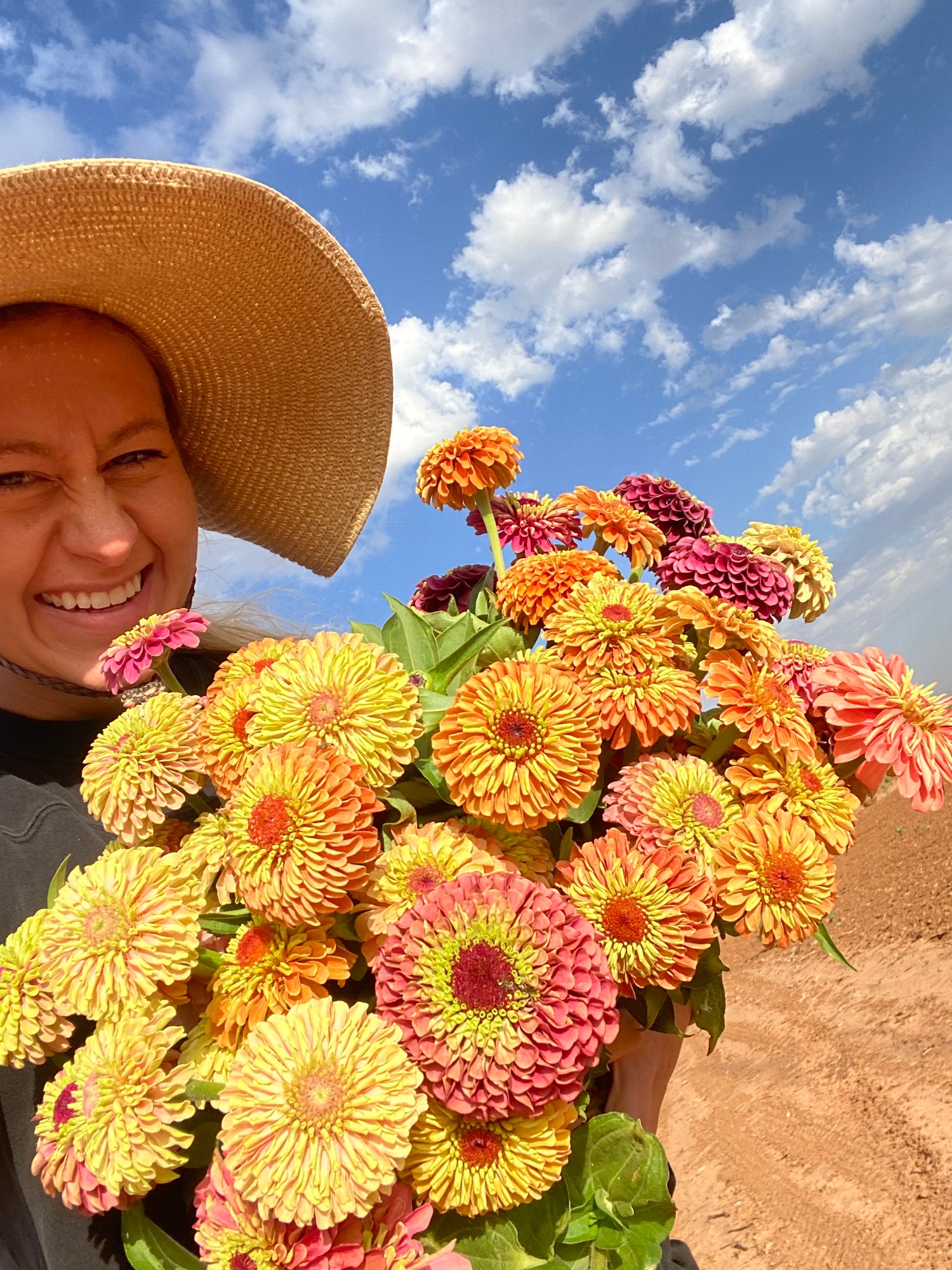 Thank you!
Before you even get to check out, we just want to say thank you so much for the love and support you are showing to us. This is a family farm that would not be able to function without YOU! We hope you love your flowers/new item(s)!